While Connie Lapallo has a degree in finance from Virginia Tech and an MBA from the University of Georgia, her first loves have always been writing, teaching, and history. She was fir
st professionally published at 16 as a youth reporter for the Richmond News Leader (now merged with the Times-Dispatch.) Her time as a tour guide at Berkeley Plantation proved to be good preparation for her future work as a speaker and storyteller.

Connie and her husband Chris have been married for 26 years and live in Mechanicsville, Virginia. Connie has homeschooled her children since 1997 when she had four children ages six and under. Three of her children have now graduated and gone on to college, but Connie still homeschools Adam.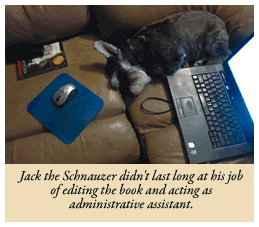 For thirteen of the fourteen years Connie has been a homeschool mom, she's also been writing and researching her novels. She spent eight years working on her first novel, Dark Enough to See the Stars in a Jamestown Sky and five more years on When the Moon Has No More Silver. She has begun writing the third novel in her trilogy as well as a biography of Sir Thomas Gates. Fortunately, Connie has two rescue dogs—Chessi, the basenji-terrier, and Jack the miniature schnauzer—who help her keep the household under control.